A BACKYARD WATERFALL WITHOUT THE HASSLE OF CLOGS AND HEAVY MAINTENANCE… A PITLESS WATERFALL
Say goodbye to heavy maintenance and clogs.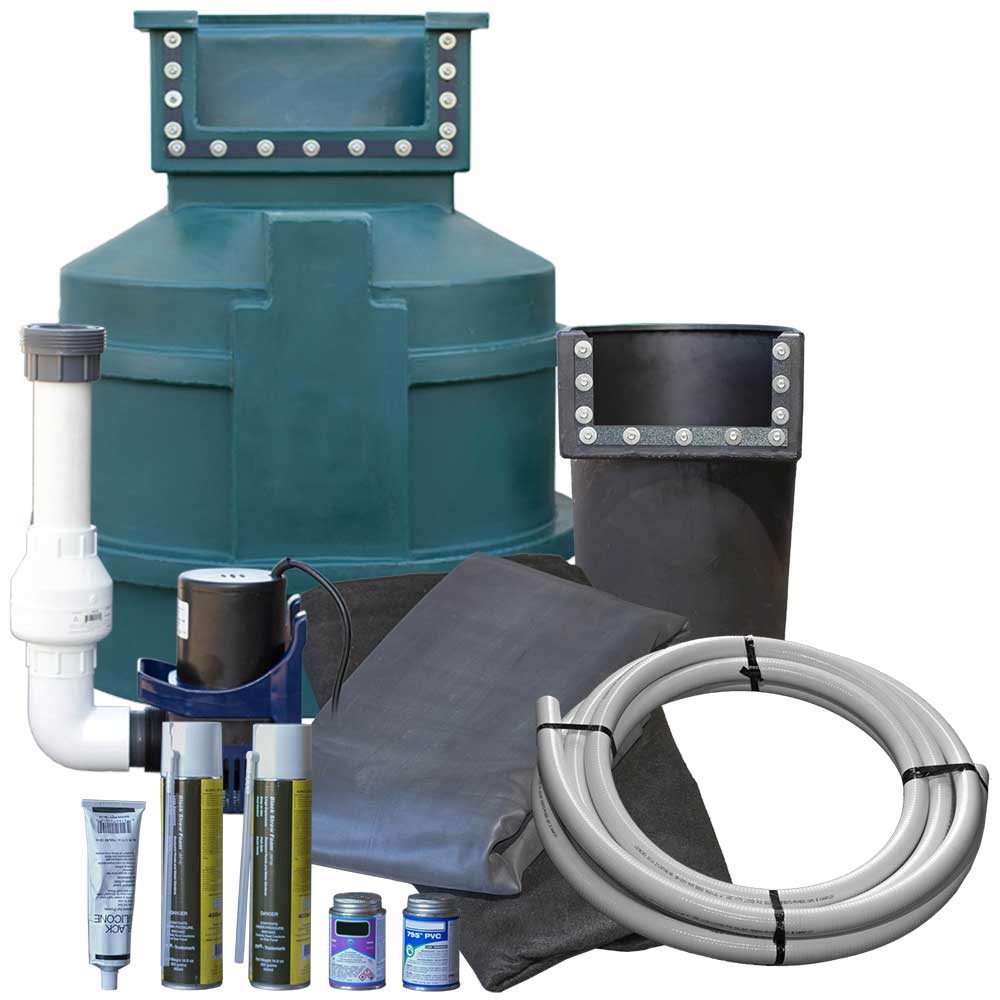 Rock Pits are the pits! The days of debris clogs, burnt out motors and heavy maintenance are over with a pitless waterfall system. Spend less time cleaning or servicing and more time enjoying.
Easy to clean filter baskets!
Extremely Low Maintenance Compared to Rock Pit Style Systems!
Manufacturer Direct Pricing!
YOu'RE 3 STEPS AWAY FROM YOUR BACKYARD WATERFALL

Fill Out Form
One of our consultants will contact you within 24 hours to provide discounted pricing information.
PURCHASE
You purchase your pitless waterfall kit at a factory direct price direct from the manufacturer.

DELIVERY
Pitless waterfall kits are shipped to your location or you can pick them up at our warehouse.
There are many reasons to go pitless but what are the main advantages of a Pitless Waterfall kit?
Simple maintenance. Spend more time enjoying and less time cleaning.
Easy installation. A DIY'er or contractor can install one in a day.
Say goodbye to burnt out motors and pumps from debris clogging with a Pitless Waterfall.
AFTER YEARS OF SEEING DEBRIS CLOGGING WITH THE PONDLESS WATER FEATURES, A SOLUTION WAS BORN…
After years of installing and repairing waterfall and pond systems, Pitless Waterfalls were created by Butch Tennyson in 2012. This new solution removes the rock and gravel pit that easily clogs with debris in Pondless Waterfalls. Pitless Waterfalls utilize an  easy to install underground tank that include two debris baskets for a low maintenance waterfall system.
The Pitless Waterfall system is easy to install. The durable tank includes a pre-installed pump and debris baskets thus removing the need for rock pit liners, reservoir cells, pump vault, and hard to clean clogging gravel. 
A NEW WAY IS A BETTER WAY!
Pitless waterfalls operate with a durable underground tank instead of a pump vault covered by gravel. As a result, there is nowhere for debris to compound and collect.  This collection of debris leads to burnt out pumps in traditional pondless waterfalls.
With a Pitless Waterfall system, maintenance is a breeze. Simply empty the filtration basket from time to time and your water feature stays beautiful and more importantly, operational!
Is Easier To Install
Is Easier To Maintain
Avoids Costly Repair Bills
Available During All Seasons (even Fall Season)
As a contractor, the Pitless Waterfall system is going to make installing that next waterfall feature much easier than other pondless waterfall systems. The tank is a complete unit that includes pump, liner brackets, silcone glue, return line connectors, and debris baskets for easy maintenance of leaves and yard waste. 
Email
support@pitlesswaterfalls.com
Address
101 East Montgomery Street
Mount Vernon, Washington 98273